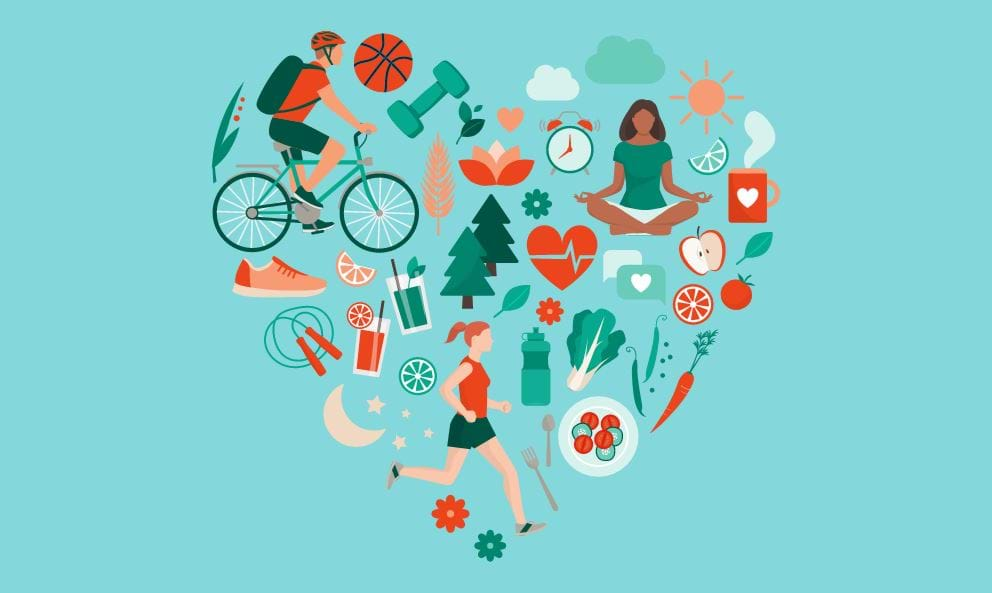 Coronavirus pandemic brings certain changes in our lives. We have to wear face masks in public places, work remotely, and spend more time at home. While some people think that sitting at home is a positive aspect of a pandemic because it gives them the ability to spend more time with family, others don't think so. During the lockdown, most people become more sedentary. A sedentary lifestyle often has a number of health consequences like weight gain, cardiovascular problems, muscle weakness, and many others.
In 2021 the restriction associated with coronavirus becomes less strict, so you may start returning to the previous lifestyle. If you want to improve your physical health, here are 6 amazing tips that can help you stay fit in 2021.
1. Set your goals
It is important to set the right goals to stay fit. Setting your goal and visualizing the result increases your motivation. You become less likely to procrastinate and skip training. Another effective recommendation that can help you to go to your goals is making small changes every week. Doing too much too soon can lead to failure. Try to eliminate one unhealthy food or add 5 minutes of cardio to your training routine every week.
2. Discover new workouts
Your favorite group training may be canceled, but the trainers offer another great opportunity that meets the restrictions of coronavirus pandemic. Online training allows you to stay fit, try many different types of fitness, and find one that is suitable for you. Many trainers offer both free and paid workouts. Moreover, you can check fitness trainers outside of your city and try something fun that you have never tried before.
3. Become more mobile
Just like the whole world's population, you most likely become more sedentary in 2020. For this reason, in 2021 you need to become more mobile to stay fit. Even if you still need to wear a face mask, try to get outside and walk for at least 30 minutes every day. This can help you improve your physical state and get more vitamin D.
You can also buy a subscription for online training and exercise at home. This can help you prevent health issues like obesity, diabetes, and cardiovascular diseases.
4. Visit your doctor
If you were sedentary during the whole of 2020, you most likely develop several unpleasant symptoms like pains around the body, headaches, or high blood pressure. All these problems may arise from problems with your back. Moreover, pain can decrease your motivation and performance during the training. For this reason, if you suffer from back pain, visit a spine center to find out the root cause of the back and choose the right exercises to improve spine health.
5. Try cardio strength training
If you are ready to plunge headlong into the exercise routine, try cardio strength training. During cardio strength training, you can strengthen your muscles and improve endurance. If gyms in your location are still closed, you can find a wide variety of cardio training videos on YouTube. You need to understand that regular physical activity is key to stay fit. There is no magical remedy that can do the trick for you without any effort.
6. Drink more water
If you still drink less than recommended 2.7 liters of water a day, make this the year you finally drink more water. Water is vital for your overall wellbeing, performance, energy, and motivation to crush your workouts. Even mild dehydration can leave you fatigued and increase your cravings for unhealthy foods. Drinking enough water is a number one recommendation to stay fit and healthy.